Seattle Seahawks Super Bowl Odds

Super Bowl Odds for the Seattle Seahawks may have taken a slight tumble since the end of the 2018 regular season. The defense that had once been known as one the most dominant of the past decade had finally begun to disassemble. In 2018, the Seahawks saw a number of defensive players lost to free agency or retirement including Richard Sherman, Byron Maxwell, Jeremy Lane, Kam Chancellor, Michael Bennett, Cliff Avril, and Jimmy Graham. Many of the original "Legion of Boom" members were now gone and Seattle's secondary had become depleted. Still, the Seahawks managed to come out of 2018 with a 10-6 record and a trip to the NFC playoffs.
Coming into 2019, it remains to be known if Russell Wilson, who is now on the other side of 30, can lead this team into another playoff run. He has done it time and time again, even showing his ability to carry a depleted to team and will them into the playoffs. Wilson is definitely a great, already having won one Super Bowl, but 2019 leaves a lot of questions to be answered. These questions can be answered by visiting one of the many different online sportsbooks that cover Super Bowl odds for the Seahawks.
Odds For Seattle Seahawks To Win Super Bowl 54
Odds for Seattle to win the Super Bowl this year are a bit less favorable than in recent years, but only considering that other NFC powerhouses are starting to rise, including one in Seattle's division. The Seahawks, as of late, are no strangers to playoff football. Since 2010, Seattle has been to the playoffs a ridiculous 7 times, including two separate Super Bowl appearances as well as a Super Bowl win against the Broncos in 2013. Given the fact that the team has gone through major renovations in their defensive unite, their yearly Super Bowl odds have stalled a bit. Not only that, but a new player in their own conference started to arise. After five-plus straight years of dominance in their division, the Los Angeles Rams have begun their own yearly dominance run in the same division. In fact, in the last 10 seasons, each team from the NFC West has been to at least one Super Bowl. Competition in 2019 for Seattle will be stiff. Online bookmakers posted Super Bowl 54 betting odds for the Seahawks before the season began, and you can see how they shift as more games are played.
Odds For Seattle Seahawks To Win NFC West
Odds for Seattle to win the NFC West will be pretty much a split down the middle from their main competition at the moment, the Los Angeles Rams. Since the 2010 season, the Seahawks had long dominated the division with their iconic "Legion of Boom" and 12th man home advantage stadium. Then came the drafting of Jarred Goff and the hiring of Sean McVay and the rest was history. Since 2017, the Rams have made the playoffs twice, including a Super Bowl appearance in 2018 against the Patriots. Los Angeles has also won the last two division titles and are heavy Super Bowl favorites heading into 2019, so Seattle will have their work cut out for them. With Russell Wilson under center, though, anything is possible. Keep tabs on the latest NFC West odds for Seattle.
Odds For Seattle Seahawks To Win NFC
Odds for the Seahawks to win the NFC will once again be comparable to their in-division foe, the Los Angeles Rams. The Seahawks last won the conference in 2014 and haven't returned since. The Rams, however, were the NFC champions in 2018 after defeating the New Orleans Saints in a controversial game and look to repeat that same playoff success in 2019. The Seattle Seahawks' biggest problem in both their division and the conference seems to be the Rams. This offseason to offset the loss of veteran wide receiver, Doug Baldwin, the Seahawks drafted D.K Metcalf as a deep threat option opposite of Tyler Lockett. On defense, Seattle gained Ezekiel Ansah, Mychal Kendricks, and Jadaveon Clowney to fortify their line and compensate their secondary. Will the Seahawks win the NFC? Online sportsbooks make sure to keep the odds posted.

Seahawks Super Bowl Odds Tracker
| Date | | | | |
| --- | --- | --- | --- | --- |
| 2/20 | +1500 | +1800 | +1800 | +2000 |
Mobile Betting On The Seattle Seahawks To Win SB54

Mobile betting on the Seattle Seahawks to win Super Bowl 54 is now a simple swipe away. The Super Bowl is the championship game in the NFL between the winner of the National Football Conference (NFC) and the winner of the American Football Conference (AFC). Now, bettors can place in-season wagers on the Seattle Seahawks against their odds to win Super Bowl 54. Mobile betting takes the online platform of online sportsbooks and transitions that interface into a mobile-friendly setting. Now you can place wagers, shop for lines or check out odds all the touch of a finger. With plenty of sites to choose from and mobile betting becoming more mainstream, it's your choice to choose a platform that best suits you.
In-Game Odds On The Seattle Seahawks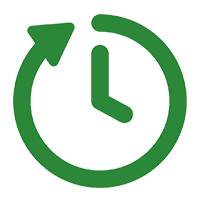 Live wagering on Seattle Seahawks Super Bowl odds makes the entire experience more interactive. Originally, bettors will place a wager on a team and most online sportsbooks will stop taking bets shortly before kickoff time. Now that has all changed. In-game Super Bowl betting takes normal wagering one step further by allowing to make bets not only before the game but during as well! Predict who will make the next catch, who will score the next touchdown and many other in-game props all while having fun making money on your favorite team.
Sites With Seattle Seahawks Super Bowl Odds
Sites with Seattle Seahawks Super Bowl odds will be found all over the web. But, of course, you only want to know which the best sites are, using the best lines where you will actually make the most money. That involves a little digging first, but we've taken care of that part. Many of the more reputable sportsbooks online have tenure, a decent track record of customer service and a decent payout time. Some of the better sportsbooks out there include 5Dimes, Bovada, and SportsBetting. All of these sportsbooks have a positive track record with American bettors and are mostly safe and trustworthy sites to use.
Fastest Online Sportsbook Payouts
Bovada has been, by far, one of the more trusted online sportsbooks for the last 10 years or so. Their reputation as a top-notch sportsbook was earned over an extended period of time. Over time, the sportsbook earned the reputation as a sportsbook with thousands of daily bets to wager on, have yet to miss a payout to any customer who has signed on and they also have some of the best sportsbook customer service lines. If you are a novice at betting, you should have no issues trusting this site. Considering the strength of the division and Bovada's precise lines, this sportsbook is the route to take for Seattle fans.
At Bovada, there's also a "Refer a Friend" bonus for all users that allow you to refer a friend to sign up to Bovada. Each member is given a referral link in order to get others to join the site as well. Once a new signee clicks on your referral link and makes a first deposit, you will receive a one-time bonus of 200% of the value of their deposit. The limit for the referral deposit, however, is $100.
Pros:

Most Popular Sportsbook
Mobile Betting
Live Betting

Cons:

No DE, MD, NJ, NV
Fewer Deposit Options
Offshore
Sign Up To Receive Huge Welcome Bonuses
If you are looking for a simple, trustworthy old sportsbook, then SportsBetting is the way to go. You don't need to be an expert, you don't need to have extensive knowledge, and all you need when you start is a little spare cash and an awesome signup package. If the sports odds start to bore you or none of the main sports are in season. SportsBetting also offers odds on entertainment and politics as well.
In regards to the sign-up procedure, SportsBetting is as good as any book out there. The welcome bonus of 50% is perhaps their best promotion. With the welcome bonus, you can boost your account with an extra 50% of whatever your first-ever deposit was. However, the bonus can only be done once you've entered the promo code "SB1000" in the cashier. So if you're a Seahawks fan and want to take advantage of SportsBetting's awesome offers today, be sure to sign up using your credit card or crypto for immediate action.
Pros:

Easy Deposits
All States Accepted
Great Customer Service

Cons:

High Deposit Fees
Long Rollovers
Offshore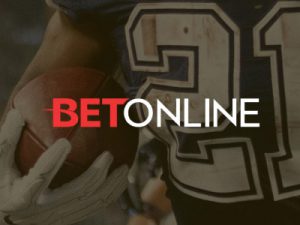 Sportsbook Rating

Best Mobile Sportbook
BetOnline has a little something for everyone, but their main audience is the more experienced bettor. The website also has a legal sports section for North American players and now interested bettors will be able to access BetOnline from almost anywhere. Originally dominating just the online competition of sports betting, BetOnline has also added an interface to adjust to mobile betting users. As of right now, there is no BetOnline mobile app, the new mobile-friendly browser offers sleeker odds selections and a one-tap wager option.
One thing that separates BetOnline from other mobile-friendly online sportsbooks is the complete access. Normally mobile versions of sportsbooks only allow for sports-related wagering to take place on mobile. However, BetOnline also gives you mobile access to all of the latest lines on the Seahawks, including props on your favorite players. You can also easily make deposits, redeem bonuses, and more from the palm of your hand.
Pros:

All States Accepted
Most Deposit Methods
Fast Payouts

Cons:

High Deposit Fees
Slow Bonus Withdrawals
Offshore