Atlanta Falcons Super Bowl Odds

Every year, Super Bowl odds for the Atlanta Falcons change and reflect how bettors feel about the team. This year is no different and the Falcons performance week in and week out will either lengthen or shorten their odds to reach the ultimate prize. Falcons fans are still upset over the 2017 meltdown against the New England Patriots, but many of them still believe there's a chance to go back to the Super Bowl and redeem themselves. In that season, the Falcons produced one of the most electrifying offenses in the league and many of the stars from that side of the ball are still on the team.
However, the defense will have to play at the same caliber if the Falcons are going to make a legitimate run. And before you can even consider putting money down on Atlanta to reach the Super Bowl again, you have to consider what division they play in and what conference. You'll also have to know which sportsbooks actually have Super Bowl 54 betting odds for the Atlanta Falcons. We'll breakdown each one of these aspects in the following sections so you can be on your A-game when placing a wager on Atlanta.
Odds For The Atlanta Falcons To Win Super Bowl 54
Surprisingly enough, odds for the Atlanta Falcons to Win Super Bowl 54 are some of the longest in the league. The Falcons didn't perform up to the caliber that many expected last season, and bookmakers don't show much confidence in them improving this year either. The Falcons do have new coordinators this season which should help their chances to make something of the talent they currently have on their roster, but that has yet to be seen. Longer odds don't necessarily mean a bad thing. In fact, a bet on the Falcons to win the Super Bowl now would yield you a higher payout than most other teams. A small wager could turn up to be huge if the Falcons are able to turn it around and get back to the place they were in 2017.
Odds For The Atlanta Falcons To Win The NFC South
Unfortunately for Falcons fans, the odds for the Atlanta Falcons to win the NFC are pretty long as well. The NFC South features a juggernaut in the New Orleans Saints. The Saints have won the division two years in a row and don't seem to be on a downward trend. The team even reached the NFC Championship game last season which shows you the strength of competition that the Falcons will have to play twice a year. The NFC also features the Carolina Panthers which have Christian McCaffery, one of the most productive running backs in the league. The Tampa Buccaneers can also stir some fits for Atlanta Fans, even though the Bucs haven't won the division since 2007. Winning the division would guarantee the Falcons a playoff spot, but if they remain competitive in this division they may still have a chance to make the postseason.
Odds For The Atlanta Falcons To Win The NFC
The odds for the Atlanta Falcons to win the NFC aren't that different from their Super Bowl odds. Bookmakers believe that there are a good bit of better teams in the NFC this season and they wouldn't be wrong to believe that. The NFC is stacked, starting first and foremost with the Saints. But you could also look at other divisions to find heavyweight teams like the Green Bay Packers, The Philadelphia Eagles, The Rams, and even the 49ers now that they're healthy. If the Falcons are able to make it to the postseason, they would face stiff competition in each game. However, the NFL is a week to week league and anyone can get beat on any given Sunday. There is a possibility that the Falcons can somehow get back to Super Bowl but they will have to hope that some other marquee teams mess up along the way and that they play more as a complete team.

Falcons Super Bowl Odds Tracker
| Date | | | | |
| --- | --- | --- | --- | --- |
| 2/20 | +4000 | +4000 | +4000 | +4000 |
Mobile Betting On The Atlanta Falcons To Win SB54

Mobile Betting on the Atlanta Falcons to win SB 54 is the ultimate way to put money down on your favorite team without having to wait to get in front of a computer to do so. Online bookmakers that accept GA residents and Americans, in general, have mobile-friendly versions of their sites. This means that if you're using a smartphone or tablet all you have to do is log on to their sites from your mobile browser and you could instantly be taken to SB54 odds for every team in the league. As long as your device has an internet connection you should be good to go. Once an online sportsbook has your account information saved, accessing their lines through your phone will be your primary source to put money down on the Falcons.
In-Game Super Bowl 54 Odds On The Atlanta Falcons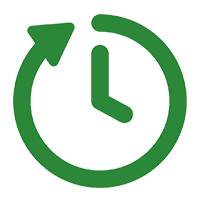 As if the Super Bowl isn't exciting enough already, In-Game Super Bowl 54 odds on the Atlanta Falcons will make you go nuts. First of all, it means the Falcons actually made it to the final NFL game in February, and second of all it means that you'll have dozens of opportunities to cash in on the Falcons one last time before the season ends. In-game Super Bowl betting lines could feature odds based around a player's performance, the team's performance, or other factors that affect the event itself. Live betting on the Falcons could mean putting action on them to score on their next drive, or it could even mean betting on the fourth quarter point total. These odds shift throughout the game and can close on a moment's notice so you'll have to be quick when locking in these bets.
Sites With Atlanta Falcons Super Bowl Odds
Online offshore sportsbooks are almost guaranteed to be the sites with Atlanta Falcons Super Bowl odds. They're totally safe for Falcons' fans to use no matter where they live in the US and some of them have been operating for over two decades. While there are many options out on the web, we've narrowed it down to your top three options below:
Best Welcome Bonus For U.S. Sports Bettors
Anyone new to online sports betting and betting on the Falcons Super Bowl odds, should definitely check out Bovada. You don't have to be a member in order to check out all of their sportsbook betting lines and navigating through the site is a breeze. In just a few clicks or just a few taps of your screen, you could be taken to all of the best odds in the industry. Bovada also makes it easy to see how your bets stack up with their bet slip calculator. Know how much you stand to win before putting any money down.
Bovada also has one of the best welcome bonuses out of all its competitors. With Bovada you can earn 50% on top of your initial deposit which can add up to be $250. While this isn't the highest reward amount, it comes with some of the industry's lowest rollover rates at just 5X. Other sites will have a welcome bonus worth up to $1,000 but will come with a rollover rate of 10X. You can earn your bonus faster with Bovada.
Pros:

Most Popular Sportsbook
Mobile Betting
Live Betting

Cons:

No DE, MD, NJ, NV
Fewer Deposit Options
Offshore
First Bet Risk Free When Using MyBookie
MyBookie is also a great starter sportsbook for anyone new to online sports betting. MyBookie has arguably the most expansive sportsbook in the industry. Betting lines for almost every sport, domestic and international, are available on MyBookie. There are even odds you put money on for events that happen outside of sports like entertainment and politics. Once you're done betting on the Atlanta Falcons, you'll have plenty of more options to be a winner.
MyBookie is also great for newcomers to online sports betting because they allow you to place up to 20 dollars risk-free for your first bet. Basically, if your first bet does not pan out the way you expected, MyBookie will reimburse you up to 20 dollars. This deal only comes with a 5X rollover rate so you can keep betting and have the chance to earn your money back soon.
Pros:

Fast payouts
Accepts Crypto
All States

Cons:

Large Rollovers
Slower Bonus Withdrawals
Offshore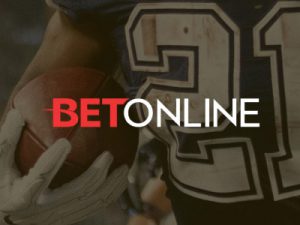 Sportsbook Rating

Multiple Cryptocurrency Bonuses For Falcons Fans
BetOnline has been around for decades and they've been able to grow as a sportsbook for good reason. They have constantly adapted to changes in the sports landscape and the online sports betting landscape. But, one thing that has remained constant is the fact that they've had betting odds for the Atlanta Falcons to win the Super Bowl each year they've been in existence. They also post these betting lines sooner than most other sportsbooks, giving users the best lines possible.
Another aspect that highlights BetOnline's adaptability is the fact that they accept Bitcoin and other cryptocurrencies as a great deposit and withdrawal method. In fact, BetOnline encourages members to use this transaction type by offering cryptocurrency bonuses. First-time crypto users can earn 100% on top of their initial deposit by using the promo code CRYPTO100 at checkout. BetOnline even offers sports bettors the ability to earn a 35% reload bonus on top of every qualifying crypto deposit. Just use the code CRYPTO35 to earn that promotion.
Pros:

All States Accepted
Most Deposit Methods
Fast Payouts

Cons:

High Deposit Fees
Slow Bonus Withdrawals
Offshore