Super Bowl Odds For The Baltimore Ravens

Super Bowl odds for the Baltimore Ravens heading into the 2019 season look legitimate. Of course, any football season with Super Bowl aspirations will be difficult when the New England Patriots and the Kansas City Chiefs are in your conference. However, after a 2018 season that saw the Ravens go 10-6, Baltimore can only traject upwards this season. Amidst the sudden emergence of a team that wasn't worth mentioning since Ray Lewis patrolled the sidelines is a second-year rookie quarterback who is finally starting to catch his footing. Second-year pro, Lamar Jackson, was an integral part of the great turnaround year for the Ravens in 2018.
The then-rookie wowed fans with his dual-threat ability as an accurate thrower downfield and someone who can make a play with his feet. As a quarterback, Jackson would finish his rookie year with 695 rushing yards and five rushing touchdowns. Overall it was a big change from the prior starter, Super Bowl-winning quarterback Joe Flacco, in that Flacco was primarily a pocket passer whose age had started to get the best of him and was subsequently benched due to injury. In 2019, Lamar Jackson will look to improve both facets of his game in an attempt to claim the AFC North crown, which is also a betting option outside of Super Bowl odds. Find out exactly where you can start betting on the Ravens today, and the latest conference and divisional odds for Baltimore.
Baltimore Ravens Odds To Win Super Bowl 54
The Baltimore Ravens odds to win Super Bowl 54 are trajecting upward in 2019. The Ravens were actually in the thick of things playoff-wise in 2018, overcoming incredible odds. Nine games into their 2018 season, the Ravens were actually under .500, with a record of 4-5. After the injury to then Raven's starter, Joe Flacco, Lamar Jackson was thrust into the starting position and that's also when the luck for the Ravens playoff hopes began to turn around. Baltimore would go on to finish the season 10-6, after a 6-1 stretch that saw Jackson blossom into a phenom quarterback.
It was also enough for Baltimore to be crowned AFC North champions, beating out their rival, Pittsburgh Steelers, by a single game. Unfortunately, once the young team made it to the playoffs, the big dogs in the AFC gave them a first-hand lesson in playoff football. The Los Angeles Chargers handled the Ravens in the first round of playoff action, 17-23. Heading into this season, the Ravens will surely be a team to bet on for Super Bowl 54. Find their odds at sports betting sites like Bovada, 5Dimes, and MyBookie.
Baltimore Ravens Odds To Win AFC North
The Baltimore Ravens odds to win the AFC North this year should be taken seriously. The Ravens come into the 2019 football season with something they haven't won since Baltimore won the Super Bowl in 2012- an AFC North division title. Unfortunately for the team, they did not get nearly as far as their 2012 counterparts but are more than equipped to handle a run to defend the division title for the second year in a row. One thing Baltimore must do this year is to have a betting standing with teams in the AFC North. Betting on the Ravens to win the AFC North this year is a relatively safe bet, especially with Lamar Jackson at center. AFC North odds for the Ravens are updated each week at sports betting sites.
Baltimore Ravens Odds To Win AFC Conference
The Baltimore Ravens odds to win the AFC Conference are looking good this year. Just last season, Baltimore went 9-5 against the competition in the AFC, including the Wild Card loss to the Los Angeles Chargers in the 2018 playoffs. Coming into 2019, the Ravens will have five games playing against AFC competition, outside of the six scheduled games in their division. This year they will play the Miami Dolphins, Houston Texans, Buffalo Bills, and the New York Jets.
Outside of a division the won last year, the remaining AFC teams on the schedule should be within reach for Baltimore. But once again, playing in the regular and playing in the playoffs are two completely different scenarios. The Ravens, simply based on scheduling, should have another successful campaign in 2019 as it pertains to the regular. Once the postseason hits, it will be up to Lamar Jackson to knife his way through the playoffs and face a likely combination of either the New England Patriots, Kansas City Chiefs, or the Los Angeles Chargers. Betting on the Ravens to make the playoffs? Sure. Betting on the Ravens to win the AFC Championship? Also an option at the leading online sportsbooks.

Ravens Super Bowl Odds Tracker
| Date | | | | |
| --- | --- | --- | --- | --- |
| 2/20 | +650 | +700 | +700 | +475 |
Mobile Betting On The Baltimore Ravens To Win Super Bowl 54

Mobile betting on the Baltimore Ravens to win Super Bowl 54 will be exciting to say the least. If you are a fan of the Baltimore Ravens and plan on following the team this year, mobile betting is a convenient option. Traditional methods of betting involved your state having an accessible land-based sportsbook where you could place wagers in person. Now, mobile betting on Super Bowl odds, AFC odds, and more is possible right from your smartphone or tablet. Of course Super Bowl futures on the Ravens will be an option, but so are game lines each and every week. You can also make deposits, claim bonuses, and collect your winnings all from a mobile sports betting app.
Live Super Bowl 54 Odds On The Baltimore Ravens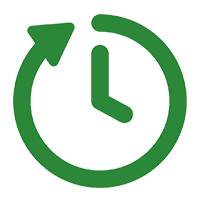 Live betting on the Ravens for Super Bowl 54 is definitely something that should interest bettors. In-game betting is growing in popularity and involves placing wagers during the actual game! For example, let's say the Baltimore Ravens conducted the perfect Cinderella season and represented the AFC in Super Bowl 54 this year. Hypothetically speaking, if the Ravens were down by a field goal with 10 seconds left, you as a bettor would be able to place a prop bet on whether or not the Ravens will tie the game with a field goal or go for the win with the game on the line. With live-action betting slowly to gain traction, it would be wise to get in on some of the fun.
Sites With Baltimore Ravens Super Bowl Odds
Sites with Baltimore Ravens Super Bowl odds will be found all over the web. If you're just beginning on super bowl betting, there will be sites that you will want to use and sites that you want to avoid. When placing an online wager using a reputable online sportsbook, you will typically be looking for two things. Is the website a top sports betting site? And if so, what are the best lines to shop? Many of the reputable online sportsbooks used daily are Bovada, BetOnline, SportsBettingDime, and MyBookie. Shopping lines simply means which site offers the best price to place a wager with the largest return.
Get $250 To Bet On The Ravens
Bovada offers all kinds of prop bets for the Baltimore Ravens, as well as some exciting game lines each week. Bovada has been serving all of North America with some of the sharpest lines for nearly a decade. What keeps Bovada as the most notable face in the industry of online sportsbook is the excellent product they provide to Ravens fans and fans of all sports. The site is known for very quick payouts to all of their bettors and has yet to miss a payment since the site opened. Bovada also offers one of the best-designed mobile sports betting site around.
One of Bovada's biggest perks is their welcome bonus. To receive a welcome bonus, you first need to redeem it on Bovada. Once the bonus is redeemed, you can make a deposit and you will instantly receive a bonus of up to $250. Shortly after processing, the bonus will be made available to the account within 30 minutes.
Pros:

Most Popular Sportsbook
Mobile Betting
Live Betting

Cons:

No DE, MD, NJ, NV
Fewer Deposit Options
Offshore
Huge 100% Match Bonus For Ravens SB54 Odds
MyBookie offers Baltimore Raven's bettors a whole new kind of experience when it comes to online sports betting. Founded in 2014, MyBookie entered the online game a few years after Bovada was introduced, but quickly gained traction as a more in-depth book for the experienced bettor. The popular sportsbook has more Ravens lines than the average book. The site is also known for its generous signup bonuses, live betting options, and the craziest Super Bowl props.
A great option on MyBookie for Ravens fans is the 100% sports welcome bonus. In this bonus, which can be redeemed on initial deposits up to $1,000, MyBookie will match your first deposit dollar for dollar. The site also has a mobile-friendly version that you can start betting on directly from your mobile phone.
Pros:

Fast payouts
Accepts Crypto
All States

Cons:

Large Rollovers
Slower Bonus Withdrawals
Offshore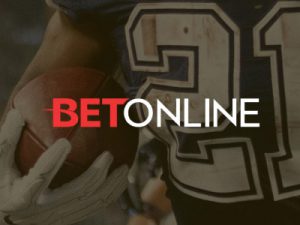 Sportsbook Rating

$1,000 Crypto Bonus For Baltimore Super Bowl, AFC North Odds
BetOnline is an online sportsbook that has been serving Ravens bettors since 2004. The popular sportsbook came into notoriety in 2006 after they were listed as one of the Top 60 sportsbooks based on search traffic. Since then the site has grown and offers a multitude of options for bettors. One of BetOnline's finer perks is their number of payout options they have (nine in total!). They also offer plenty of Ravens futures and props throughout the season.
For a Ravens bettor who wants to go big or go home in regards to Super Bowl betting, BetOnline offers an enticing signing bonus offer for those who deposit using cryptocurrency. Valid after only a minimum deposit of $20 and up to $1,000 on the initial deposit via Bitcoin, Bitcoin Cash, Ethereum, Litecoin or DASH, BetOnline will match the deposit dollar by dollar. While making your deposit, enter CRYPTO100 in the cashier to claim the bonus. Betting on Super Bowl odds for Baltimore is an exciting experience at BetOnline!
Pros:

All States Accepted
Most Deposit Methods
Fast Payouts

Cons:

High Deposit Fees
Slow Bonus Withdrawals
Offshore