AFC North Betting Odds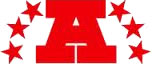 Where to begin with AFC North betting odds? With two historically bad teams (Cleveland Browns and Cincinnati Bengals) and two, storied franchises (Baltimore Ravens and Pittsburgh Steelers), the AFC North is typically a two man race for the division title. Between the two historic teams, they have a combined 42 playoff appearances, eight Super Bowl wins, and 10 AFC Championships. Heading into 2019, that pattern is not likely to change. Even with the major trade of superstar wideout, Odell Beckham Jr., to Cleveland, it doesn't seem like enough to sway positioning in the AFC North battle.
The powerhouse in the division, Pittsburgh Steelers, still looks like the clear-cut favorite for the division despite the loss of superstars, Le'Veon Bell and Antonio Brown. Baltimore returns a top ten defense coming into 2019, so writing them off would be a fool's decision. Further down in the division, the Cleveland Browns look much better on paper, but putting together a talented roster on paper is different than a finished product on the field. At the bottom of it all is the Cincinnati Bengals. The duo of quarterback, Andy Dalton and wide receiver, A.J. Green, has wowed fans for years, but have failed to show up in the postseason. As the season progresses, bettors will want to keep tabs on the latest AFC North betting odds. Luckily, online sportsbooks have Super bowl odds on the Browns, Bengals, Ravens, and Steelers, all of which can be previewed here throughout the season.
Cleveland Browns Betting Odds
Betting on the Cleveland Brown odds in 2019 might be worth it. Since the inception of the AFC North division back in the '60s, the Cleveland Browns have actually won 10 division titles. Since the days of old, however, the Cleveland Browns of this generation have been the decade's long laughingstock of the NFL. Since the reincarnation of the team in 1999, the Browns have gone through nearly 30 starting quarterbacks. The Browns have also enjoyed a last or second to last position in the division 18 out of 20 years since the new Browns team formed in 1999. Betting on the Browns to win the division at any point in the future is not a sure bet, but definitely could be worth taking. Even with Odell Beckham on board now as a member of the team, Cleveland has been around a culture of losing for a long time. It might take more than just one superstar to help them out of the rut, and bookmakers will adjust the odds for Cleveland Browns accordingly each week.
Pittsburgh Steelers Betting Odds
Betting on Pittsburgh Steelers odds has always been a smart one. The Pittsburgh Steelers are the complete image of a historic NFL franchise. With 8 AFC Championship titles and six Super Bowl wins under their belt, the Steelers, as you could guess, are consistently in the discussion for both the AFC title as well as a Super Bowl contender. The Steelers will be right in the thick of things when the season hits as Ben Roethlisberger leads the way on offense. On defense, Pittsburgh will do as they always have done- get after the quarterback. Two-time Super Bowl-winning coach, Mike Tomlin, has been the glue that holds this team together and is known for his overly-prepared teams. In 2019, the Steelers will once again be in the running for the AFC North title as well as a deep playoff push. Will the Steelers make it to the Super Bowl? Bookmakers have the SB54 and division odds for Pittsburgh shifting every week.
Baltimore Ravens Betting Odds
The Baltimore Ravens betting odds face a slight uphill battle if they want to catch up to the Steeler's weekly level of play. Sometimes referred to as Pittsburgh's little brothers, the Ravens are currently losing the head to head matchup between Pittsburgh, 22-28. And honestly speaking, the Ravens only have one legitimate path to the AFC North crown- beat the Pittsburgh Steelers. In 2018, they were able to snag the division crown away from the Steelers by a small one-game margin. The division title came conveniently after Pittsburgh won them back to back in 2016 and 2017. The latest odds on the Ravens can be found here.
Cincinnati Bengals Betting Odds
The Cincinnati Bengals odds this year don't look good are one of those teams that from time to time you tend to forget about. Not their fault, really, they're simply just clouded in a division where the other three teams have a significantly better football history. Cincinnati wasn't always the team its portrayed as today, but the last time the Bengals were prominently known was in the '80s, where they appeared in two Super Bowls in 1982 and 1989. Nowadays, the team from central Ohio can't seem to shake off the playoff rust. Since the latest quarterback/wide receiver duo of Andy Dalton and A.J. Green, both drafted in 2011, the Bengals have managed to reach the playoffs four times. Unfortunately, all four games were one and done's and since 2014, the Bengals have been watching the postseason play from the sideline. With both veterans turning 32 this year, one can only imagine how much the front office is willing to stick to their homegrown stars. The Bengals are longshots in the AFC North, but online sportsbooks still have plenty of Bengals odds to choose from.
Best Sites To Bet On AFC North Odds
When betting on AFC North division odds, choose an online sportsbook that's reputable and one you can trust. The most familiar one in North America is Bovada. Bovada offers an easy to use, mobile-friendly interface which is essential for beginning bettors. The site also pays out fast, usually within a few weeks, and has the safest banking methods. Other well-known sportsbook sites are BetOnline, SportsBettingDime, and 5Dimes. All offer their own distinct set of betting niches, but they all have a few things in common. They have been able to offer a reputable service to an insanely large clientele in North America for a number of years in a very difficult market.
Get 50% Up To $250
Bovada has been one of the most trusted and secure online sportsbook for the better part of a decade. They have earned their reputation over a long period of time, being trusted by major media outlets in the US. Bovada always pays bettors out, and there are deposit options that you can trust. NFL fans will also find that Bovada offers numerous game, player, and team props on every AFC North team. Bettors will have no issue trusting this site.
After registering with Bovada, new players can receive a 50% up to $250 welcome bonus without an entry code. Typically depositing at the minimum, $500, you can max your value out on this specific offer. There is also an option to double the promotional offer. If players deposit using Bitcoin and use the redeem code, BVSBITCOIN50, you're eligible for a 50% up to $500 welcome bonus. Fund your account with $1,000 in Bitcoin instead to get the highest possible bonus. With plenty of odds on AFC North teams, the widely used sportsbook has you covered.
Pros:

Most Popular Sportsbook
Mobile Betting
Live Betting

Cons:

No DE, MD, NJ, NV
Fewer Deposit Options
Offshore
Bet On AFC North Odds All Season Long
When signing up with MyBookie, there is a welcome bonus available for your first deposit use only. MyBookie will offer a $20 risk-free sports bet on your first wager. Place your first real money wager for $20. Once the wager has been graded and played out, if the outcome was a win then you keep your extra earnings. If you've lost the wager than MyBookie will refund your bet up to $20, no questions asked. A simple no risk-high reward bet just to sign up.
MyBookie also offers a bonus for new bettors; the bonus is good for up to 50% of your first deposit, up to $1,000. The minimum deposit to redeem the bonus is $100. Any first deposit that is made under the $100 limit will only be given a 25% bonus with the same code. MyBookie makes it easy to bet on AFC North odds throughout the season, with plenty of cash to do so.
Pros:

Fast payouts
Accepts Crypto
All States

Cons:

Large Rollovers
Slower Bonus Withdrawals
Offshore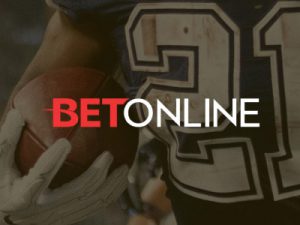 Sportsbook Rating

Bet On AFC North Odds With Bitcoin
BetOnline is also one of the more well-known sportsbooks out there. The one thing that separates BetOnline to other online sportsbooks is their dedication to their customers. It's pretty unmatched. It is definitely their intention to win you over with hefty bonuses and their superior customer service.
Speaking of generous bonuses, BetOnline also offers a neat feature dealing with cryptocurrencies. All players who sign up making their first deposit using a cryptocurrency such as Bitcoin, Ethereum, Litecoin, and a few others will receive a 100% bonus after using the code CRYPTO100. The offer has a minimum deposit of $20 and can potentially go up to $1,000 dollars depending on how much you deposit. Get in on Super Bowl odds for AFC North teams at BetOnline.
Pros:

All States Accepted
Most Deposit Methods
Fast Payouts

Cons:

High Deposit Fees
Slow Bonus Withdrawals
Offshore