Chicago Bears Super Bowl Odds

Super Bowl Odds for the Chicago Bears have been heavily discussed ever since the team acquired Khalil Mack before the 2018 season. The addition of Mack is only the icing to the cake when it comes to the Bears defense and the defense's success has only continued to thrive this season. When looking at the Bears in general, they are shaping up to be the stereotypical Bears you'd expect to reach a Super Bowl. A dominant defense, a good running game, and just a decent quarterback under center is all you need Chicago to have if you're looking to bet on them.
Super Bowl Odds for the Chicago Bears have been available for months now and with each passing week throughout the regular season, these odds change. They can be affected by a number of different ways. A Bears win or loss is the most important factor, but also the way in which they win or lose also affects a bookmaker's decision. The overall performances by the other teams in the division and in the conference as well as injuries throughout the season could also lengthen or shorten the Super Bowl odds for the Chicago Bears. We'll break down some of these factors below as well as where to find Chicago Bears Super Bowl odds.
Odds For The Chicago Bears To Win Super Bowl 54
The Odds for the Chicago Bears to win Super Bowl 54 are actually some of the shortest in the league. As mentioned before, the Bears' defense is looking stout this season and as the old saying goes, "defense wins you championships." However, the Bears are going to have to remain healthy all season in order to give them the best chance to actually win. If they reach Super Bowl 54 they will more than likely have to play either the New England Patriots or the Kansas City Chiefs. Both offenses are electric and will keep any defense on their toes. The Bears offense will also have to remain healthy as Trubisky is still learning how to navigate through the NFL and he will need all the snaps he can get when and if the Bears make it to Super Bowl 54.
Odds For The Chicago Bears To Win The NFC North
Of course, the best way for any team to reach the Superbowl is to first win their division. The odds for the Chicago Bears to win the NFC North are fairly short. The Bears won their first division title since 2010 last season and are viewed by many as one of the strongest teams in the NFC. However, coming out of a division with the Packers, Vikings, and Lions is no easy task. The Packers have a new head coach and a surprisingly strong defense this season. The Vikings have a healthy Dalvin Cook running the ball and as we all know he's capable of busting through a seam and taking one to the house on any given run. And even the Lions are no pushover of a team. The Bears will have to take these games seriously since winning the division is the best way of ensuring a playoff berth.
Odds For The Chicago Bears To Win The NFC
There are only a few teams that stand in front of the odds for the Chicago Bears to win the NFC. The Saints and the Rams are the last two teams to make it to the NFC Championship and they are, of course, heavily favored to repeat. It only makes sense given what divisions they play in and the fact that they are returning all of their core superstars. However, other teams in the NFC may shock us all. The 49ers do have a healthy Jimmy Garoppolo this season, and the Eagles have a healthy Carson Wentz as well. The Cowboys also made sure to keep Ezekiel Elliot playing by awarding him with one of the biggest contracts in the entire league. If they are able to sustain a great running game, the Cowboys could also threaten to win the NFC. However, besides the 49ers, the Bears will have a chance to play all of these teams during the regular season which should help them if they are to meet again in the playoffs.

Bears Super Bowl Odds Tracker
| Date | | | | |
| --- | --- | --- | --- | --- |
| 2/20 | +3500 | +3500 | +3500 | +4000 |
Mobile Betting On The Chicago Bears To Win SB54

For those living in the busy Windy City, mobile betting on the Chicago Bears to win SB54 may be your better option than waiting to get in front of a computer. Mobile betting essentially just means using your mobile device, such as a smartphone or a tablet, to bet on a team instead of using a desktop computer. Some of the best online sportsbooks in the world have mobile-friendly versions of their sites so all you have to do is log on from your phone's web browser and look up odds for the Chicago Bears to find all the betting lines you could be looking for. Mobile sportsbooks with Chicago Bears SB54 betting odds are the most convenient sources for cashing in on the Bears season. You could be at a friend's house, a sports bar, or even at Soldier field and bet on Bears with just a few taps of your finger.
In-Game Super Bowl 54 Odds On The Chicago Bears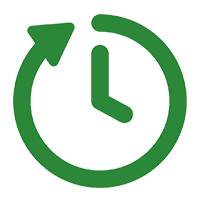 In-game Super Bowl 54 Odds on the Chicago Bears are the kind of things that die-hard Bears fans dream of. That's because first of all, it means the Bears have a fighting chance to win the NFL's ultimate prize, and second because it means that they can cash in on almost every aspect of the game. In-game wagering types when it comes to the Super Bowl are extremely expansive. You can bet on aspects of the event such as the coin toss, the half-time show, or even the commercials in between breaks. But live betting on the Chicago Bears during that time could mean that you have a variety of different prop bets. You can bet on a Bears player to rush for a certain number of yards, catch a certain number of touchdowns, or even win the Super Bowl MVP award. The betting options can open and close quickly, so you'll have to be decisive when making these in-game bets.
Sites With Chicago Bears Super Bowl Odds
Sites with Chicago Bears Super Bowl Odds are plentiful. While there is an increasing number of legal sportsbooks across the country opening up, for most of the country online offshore sportsbooks are the go-to source. These sites offer Super Bowl odds for the Chicago Bears all year long. However, not all of them are built the same. The ones we review below are all safe, reliable, and convenient options for you to place any Chicago Bears bets all season.
50% Welcome Bonus Worth Up To $250
Bovada is often looked at as the industry standard when it comes to online offshore sportsbooks. The reason being is that it is one of the easiest sites to navigate through. Just a few clicks with your mouse or just a few taps with your finger and you are taken right to any Chicago Bears betting lines you may be looking for. The set up of the site is both aesthetically pleasing and easy to navigate through. Bovada, also makes it easy to see what your payout would be with their betslip calculator. This means no matter if you're used to reading American odds or European odds, you know how much you stand to win each time you place a wager.
Bovada also has one of the best welcome bonuses in all of online sports betting. That's because while other sites may have a larger bonus, the rollover rate is also much higher. With Bovada, their 50% welcome bonus only comes with a 5X rollover rate and it is worth up to $250. That means the money you earn from the bonus you'll only have to bet with 5 times before you can withdraw those funds. That's much better than most sites which have a 10X rollover rate. Bovada also has superb customer service just in case you're unsure about how these deals work.
Pros:

Most Popular Sportsbook
Mobile Betting
Live Betting

Cons:

No DE, MD, NJ, NV
Fewer Deposit Options
Offshore
Bet Site To Bet With Using Cryptocurrencies
While BetOnline offers ways to gamble through online poker, and online casino, and a comprehensive racebook, don't underestimate their ability to offer some of the earliest and best betting lines for the Chicago Bears Super Bowl odds. The sportsbook at BetOnline is always up to date and is easily accessible from your smartphone or tablet. The site will even allow you to try mobile betting risk-free by giving you a $50 free play in the event that your first mobile bet doesn't win.
The real advantage of using BetOnline is its ability to accept multiple forms of cryptocurrency. While some sites only accept Bitcoin, BetOnline is able to accept Ethereum, Litecoin, Dash and more. This sports betting site will even reward you for using crypto as your main form of payments by offering a 35% reload bonus for all qualifying deposits. These deposits can be used to bet on the Chicago Bears Super Bowl odds all year long.
Pros:

Fast payouts
Accepts Crypto
All States

Cons:

Large Rollovers
Slower Bonus Withdrawals
Offshore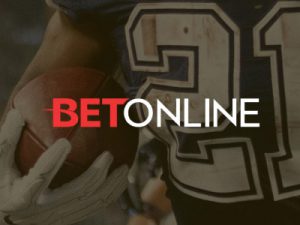 Sportsbook Rating

50% To $1,000 First Deposit: Lifetime Bonuses On Every Deposit
Anyone interested in putting some money on the Super Bowl well in advance should do himself or herself a favor, and head over to BetOnline today. This prestigious online sportsbook accepts players from all 50 states and is free to join. This is astounding because the sportsbook is one of the best in the industry, and they could probably charge an arm and a leg if they wanted to. The fact that you get all of this, plus a wealth of features and bonuses, for free is quite amazing.
Speaking of features, BetOnline offers live betting. This year as you are watching each gaming leading up to the big finale, you can add to the excitement by wagering on all aspects of the action as it is happening in front of your eyes. This means that if you happen to be late to a game, you can jump in at any time. There is no limit to the amount of bets you can place during a game, and sports fans all over the world agree that this is the most exciting way to bet on the Super Bowl.
Pros:

All States Accepted
Most Deposit Methods
Fast Payouts

Cons:

High Deposit Fees
Slow Bonus Withdrawals
Offshore