Minnesota Vikings Super Bowl Odds

The Super Bowl odds for the Minnesota Vikings are right in the sweet spot for any big-time Vikings fans. Their odds are short enough to signal that many bettors have confidence in them to go the distance but still long enough to offer a huge payout if they actually do. When looking at just the Vikings offense there is potential for them to do a lot of damage to anyone they face. Dalvin Cook provides an explosive running game while Kirk Cousins has some of the best receivers in the league to throw to in Adam Thielen, Stefon Diggs, and Kyle Rudolph. The defense is also shaping up to be one of the best in the league, which is why many people are searching for a way to bet on the Vikings now.
There are many places to find Super Bowl odds for the Minnesota Vikings, but only a few can offer you the reliability and trustworthiness of the sites we review below. However, before you start yelling Skol Vikings and throwing your money on the boys in purple to win the Super Bowl, you're going to want to understand their odds to make it out of the NFC and even just make it out of their division. We'll go over their betting landscape as well as talk about the various ways in which you can put action on Super Bowl odds for the Vikings in the following sections.
Odds For The Minnesota Vikings To Win Super Bowl 54
The odds for the Minnesota Vikings to Win Super Bowl 54 will shift over the season and depend largely on how well they adjust to their new offensive scheme. With Dalvin Cook healthy, the Vikings will likely be a run-first, pass second, type of team. Receivers that have, in the past, gone on to record some of the highest numbers in the league will now have to adjust to blocking. Kirk Cousins will also have to capitalize on play-action-passes that open up as a result of establishing a decent running game. If the team is able to find success doing this and is able to win games then you will see their odds shrink week to week. However, Minnesota plays in a tough division and depending on how well their competition performs you could see a different story.
Odds For The Minnesota Vikings To Win The NFC North
The odds for the Minnesota Vikings to win the NFC North will shift more than any of their other odds. The Green Bay Packers are expected to produce more on offense because Aaron Rodgers finally has a head coach he can get along with, the Chicago Bears defense is arguably the best in the league, and the Detroit Lions are capable of taking down anyone on any given Sunday. However, the Vikings have enough talent on their roster to remain competitive and to come out on top. The best way to reach the playoffs is to simply win your division which the Vikings can do. As talented as the Division is in its entirety there is also a strong chance that Minnesota can reach the playoffs without having to win the NFC North.
Odds For The Minnesota Vikings To Win The NFC
The odds for the Vikings to win the NFC will be are about on par as to what you'd expect. They are definitely in contention to win the conference, but there are still a few teams ahead of them to represent the NFC in the Super Bowl. The New Orleans Saints, who feel as though they got cheated out of an NFC championship victory last season, are still the top dawgs when it comes to claiming the prize this season. Even the Vikings' divisional opponent in the Green Bay Packers are also viewed by many sports bettors as one of the strongest candidates to win the NFC. The fact that many are sleeping on the Vikings to win the NFC could be for good reason, however, it also makes for a bigger payout than most.

Vikings Super Bowl Odds Tracker
| Date | | | | |
| --- | --- | --- | --- | --- |
| 2/20 | +3000 | +2800 | +2800 | +3500 |
Mobile Betting On The Minnesota Vikings To Win SB54

Mobile Betting on the Minnesota Vikings To Win SB54 is one of the best things you can do on your smartphone right now. Mobile betting means that all of the Vikings SB54 odds are only a few taps away no matter where you are. If you're in the stadium and running off the thrill of another Vikings victory you can put action on the team right away. Same goes if you're in a sports bar when you're watching the team play an away game. Some online sportsbooks will even let you try their mobile betting feature risk-free the first time so that you can get used to using your phone to cash in on Vikings odds.
In-Game Super Bowl 54 Odds On The Minnesota Vikings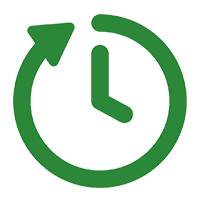 If and when the Boys in Purple reach the final NFL game of the season, in-game Super Bowl 54 odds on the Minnesota Vikings are what you're going to want to put your dollars on. As if the game itself isn't already exciting enough, in-game odds allow you to bet on events happening within the game as they unfold. This means that if you feel the Vikings gaining momentum and you believe they're going to make a stop or they're going to score on their next possession then you can bet on it. If you see that a certain Vikings player is playing lights out then you can bet on them to keep doing so or even bet on them to win the MVP of the game. These odds open, shift, and close rapidly so you'll have to act quickly in order to get the most out of them. Fortunately, all in-game odds for the Minnesota Vikings during SB 54 will be available through mobile and online sportsbooks.
Sites With Minnesota Vikings Super Bowl Odds
Even though you may be able to find hundreds of online sportsbooks over the internet, not all sites with Minnesota Vikings Super Bowl Odds are built the same. Many of them won't offer a varied amount of deposit options or bonuses. Some of them also are just flat-out untrustworthy. However, each one of the sites we review below has been serving Minnesota Vikings fans for over two decades and has built a credible reputation with sports bettors across the country. Find out what makes each one unique below.
Easiest Referral Bonus On The Market
Bovada is often times the first place that any online sports bettor wants to go to in order to quickly check on some betting lines. Unlike some sites, you don't even have to have an account in order to see what types of odds they offer and what your potential payout would be if you were to fill out your bet slip. This transparency plays a huge factor in why so many sports bettors trust Bovada. To add to that, the site is able to pat themselves on the back for never missing a payout, even to their millions of users. This means that if you're trying to bet on the Minnesota Vikings Super Bowl odds you can rest easy knowing that you'll receive every dollar you earn when they win.
After you build an account with Bovada and see how easy it is to use the site, you'll surely want to tell your friends about it. If they want to hop on board too, Bovada offers you a chance to earn some more into your bank-roll when they make their first deposit into their new account. Just be sure that they use your referral code and you can earn 200% up to $100. You can even earn an extra $25 dollars if they make their first deposit through Bitcoin.
Pros:

Most Popular Sportsbook
Mobile Betting
Live Betting

Cons:

No DE, MD, NJ, NV
Fewer Deposit Options
Offshore
One Of The Highest Paying Welcome Bonuses In The Industry
MyBookie could be your bookie in as little as a few minutes. The site has a very easy registering process that is similar to signing up for any online subscription service. Just provide some basic personal information, a method of payment, and you could be on your way to betting on the Minnesota Vikings to win the Super Bowl. One of the best parts about MyBookie is their generous welcome bonus.
With your first deposit, you stand to gain a 100% Welcome bonus worth up to $1000 dollars! There is a minimum deposit of $45 dollars that you have to provide in order to score off this bonus and there is a 10X Rollover you have to hit before you can withdraw those funds but it is still a much better deal than most online sportsbooks can provide. Beyond just the welcome bonus there are also opportunities to gain 25% on top of every qualifying sportsbook deposit so you're taken care of once you become a loyal user of MyBookie.
Pros:

Fast payouts
Accepts Crypto
All States

Cons:

Large Rollovers
Slower Bonus Withdrawals
Offshore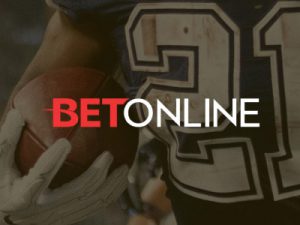 Sportsbook Rating

America's Most Accessible Online Sportsbook
While sites like Bovada are phenomenal places to go to in order to bet on sports, they are not available in every US state. That's where BetOnline has the upper hand. Vikings nation doesn't just reside in Minnesota and BetOnline is able to take care of any Viking's bettor, no matter which state they reside in. They also offer them wagering opportunities all year long and offer a chance to bet on the Minnesota Vikings Super Bowl odds sooner than any other sportsbook.
BetOnline also shines when it comes to their sportsbook promotions. You can try mobile betting, live betting, and player prop betting, all risk-free when you use BetOnline. You can get reimbursed $50 in free play if your first mobile bet is a loser, $25 dollars if your first player prop bet doesn't pan out the way you expected, and $25 dollars if your first live bet doesn't come into fruition as you'd hoped. However, no matter how your initial bet with these features goes, you'll surely want to use them again as they are some of the best available on the internet.
Pros:

All States Accepted
Most Deposit Methods
Fast Payouts

Cons:

High Deposit Fees
Slow Bonus Withdrawals
Offshore